Keywords
SEARCH ENGINE OPTIMIZATION PROCESS



Phase One- complete analysis of the current site. We will analyze about 50 items and test them for search engine readiness to determine all items that should be done in the search engine optimization process and make recommendations and adjustments.
Phase Two - Find the top "keywords" that your targeted audience is searching for on the Internet.
Phrase Three - Implement these top "keywords" for our search engine optimization process.
Phase Four - Work out any web design, navigational and structural issues that may effect site ranking.
Phase Five - Support in the design and implementation of keyword optimized titles, descriptions, and keyword tags. Add top of page heading based on keyword phrase(s). Change navigation menu to incorporate text links. Edit page headings based on keyword phrases. Incorporate keyword phrases further within existing text. Add footer navigation menu to incorporate text links. Unique tags for each optimized page.
Phase Six - Ranking and Link popularity is important because it is a major factor in high search engine rankings. In order for your web site to reach the targeted audience it must be on the top of the major search engines.
Securing incoming links that are reciprocated will be the key to long term top ranking success.
free price quote

Contact us today for a FREE PRICE QUOTE at links@studio6.ca


Positioning
We have developed a system for identifying all links that you should consider as related and high positioned for you top positioning on search engines. Mostly through top 10 results through Google search engine, Yahoo, MSN etc.
This list is the link: yourtopcompetitor.com search from Google search engine, Yahoo, MSN etc. This shows you the pages that are ranking to the top 10 ranked sites for your top search term. This list gives you the answer to which exact links your site will need to secure to make sure you have done everything your top competitors have done in terms of link popularity.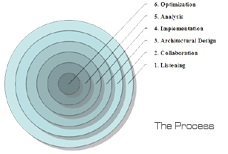 This results will come back with a relevant list of mostly link pages that are relevant to your top search term."
By identifying and then securing the links you need to get on top of your competition on a month to month basis.
Phase Six - Monitor ranking and indexing. Provide Client with monthly reports detailing ranking improvements on the targeted keywords and also tracking increases in traffic.
Phrase Seven - Make monthly adjustments to the previous efforts, as needed.
Home
theme
B2B
small business
software
project management
Web Design
web site design
internet marketing
custom web design
web design quote
FAQ
SEO
keywords
ranking
SEO Quote
SEO Glossary
XML
wireless internet
XML Glossary
Contact us
Site Map
testimonials
Links
terms & conditions
Privacy
Suggestions