project management

Studio6.ca consultants can help your project planning efforts. Project management means we help with your 'people management' efforts and perform a feasibility analysis for you. Project management also means Studio6.ca will help you to define and recruit your project team and perform a project assessment. As a bonus, Studio6.ca project management will help you to define configuration management processes, change control processes, and help you to improve your reuse management efforts.
Process Development
Process driven development is one of Studio6.ca's specialties. You need to follow a proven software process to be successful at large-scale, mission-critical software. Studio6.ca consultants are experienced in the Unified Process, process patterns (one of our founders is the author of Process Patterns and More Process Patterns), and the OPEN process. Studio6.ca Process Development, we work, "We don't hack".

Requirements
Before you begin a project, you need to define what it is you are going to build. In other words, you need a defined set of requirements. Studio6.ca consultants are experienced with use cases, change cases, user interface prototyping, technical requirements engineering, CRC cards, and other common requirements techniques.
Modeling
You have a wide range of modeling techniques to choose from, including but not limited to the techniques of the Unified Modeling Language (UML).
Do you know when should you apply use case modeling? Is use case modeling sufficient for your needs? How do you go from use cases to class models to source codes? How does component modeling fit in? How do you effectively include data/persistence modeling into your overall process?
Studio6.ca consultants can help you to determine answers to these above questions that meet your specific needs. We can help your organization to be successful at object-oriented analysis, design (OOA&D) and component-based modeling.


Software Implement.
Studio6.ca consultants can help your project team to successfully implement software using Java technologies such as Java Beans, Enterprise Java Beans (EJB), agent technology, and 100% pure Java. or .NET technologies.

The simple term is Software Implementation. Practice shows that the most effective project teams include one or more senior developers that share their guidance and expertise with mid-level to novice developers, enabling the team to develop robust software faster with more reliability. Studio6 mentorship and Software Implementation, " Let us help you to succeed".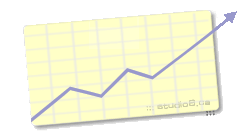 Software Testing
You use object-oriented and component-based development techniques to develop complex software, software that by it's very nature needs to be more difficult to test because of its greater complexity. Unfortunately object-oriented testing is all but ignored in favor of platitudes and misconceptions. Studio6.ca recognizes that software testing is a difficult but crucial aspect of the software process and our consultants can help to make you successful. Don't forget to do software testing before you find your software does not meet your needs.
Software Deployment
It isn't enough to develop good software; you also need to get it into the hands of your users. Studio6.ca software deployment consultants can aid in your release/deployment planning, configuration management, change control, support planning, and operations planning efforts. With software deployment, support from experienced users is what a business needs to get the most out of your computer systems.
When you think of Software deployment, think "Studio6.ca".
Home
theme
B2B
small business
software
project management
Web Design
web site design
internet marketing
custom web design
web design quote
FAQ
SEO
keywords
ranking
SEO Quote
SEO Glossary
XML
wireless internet
XML Glossary
Contact us
Site Map
testimonials
Links
terms & conditions
Privacy
Suggestions